Almost everyone has bad breaths from time to time. But for some people, bad breath is an everyday problem that they struggle to find a solution to. About 30% of Americans struggle with bad breath. Continue reading to learn 10 common causes of bad breath.
1. General Dental Health
The worst breath is caused by poor oral hygiene. If you don't clean your teeth and your entire mouth regularly, food particles can become lodged in your mouth and form a sticky build-up of bacteria on your teeth. The uneven surfaces of the tongue and tonsils can trap food particles and bacteria in the mouth, leading to bad breath. Poor oral hygiene can also lead to other oral health problems, such as tooth decay and gum disease, which are also linked to bad breath. A consistent, thorough oral care routine is the best way to prevent bad breath.
2. Foods That Cause Odor 
After eating certain foods (such as onions, garlic, certain vegetables, and spices), odor-causing food particles enter the bloodstream. They are carried to the lungs, affecting the smell of your breath every time you exhale.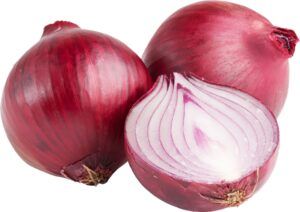 3. Too Much Coffee
If you're a big fan of starting your day with a cup of espresso in the morning, you've probably noticed that it leaves you with bad breath. Coffee may be the cause of bad breath because it has a strong taste and affects saliva production. After drinking coffee, caffeine causes a decrease in saliva production. Less saliva means more odor-causing bacteria.
4. Alcohol
Alcohol consumption is another cause of bad breath. So the more you drink, the more likely you are to be affected. Alcohol consumption, especially in excess, leads to decreased saliva production, which provides an optimal environment for odor-causing bacteria.
5. Too Much Sugar
A diet that is high in sugar and protein can lead to bad breath. Sugar can cause bad breath because it interacts with the bacteria that are naturally present in the mouth. These bacteria feed on sugar and create unpleasant odors.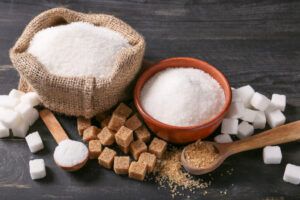 6. The Amount of Carbs and Proteins You Eat
Carbohydrates play a vital role in our bodies, and if your diet is low in carbohydrates, it can lead to bad breath. When the body doesn't get enough carbohydrates from an extreme diet, it can cause changes in the body's metabolism that can lead to bad breath.
High-protein foods are sometimes difficult for your body to digest and tend to release sulfur-containing gasses when not being metabolized. Avoid this by eating a more balanced and nutritious diet that includes more vegetables and herbs.
7. Smoking
Tobacco products—whether cigarettes, gum, or pipes—can contribute to bad breath and lead to more serious oral health problems. In addition to making your mouth smell like an ashtray, they can damage gum tissue and lead to gum disease.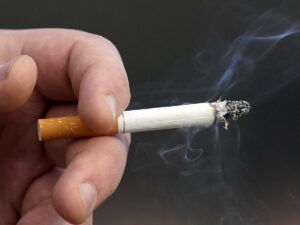 8. Problems With Your Digestion
Indigestion, constipation, or bowel disease can cause bad breath odor. If you have frequent acid reflux, odors from recently eaten foods can easily travel back up the esophagus and out of the mouth, causing bad breath.
9. Xerostomia 
Saliva helps keep your mouth clean by removing food particles that cause bad breath. When saliva production slows or stops, dry mouth (xerostomia) and bad breath may occur. This happens naturally during sleep, which is why most people wake up with slightly foul breath. But if the problem persists throughout the day, treatment may be worth considering.
10. Certain Types Of Medication
A dry mouth is a side effect of hundreds of prescription medications. When some medications break down in the body, they release chemicals that can pass through the blood and into the breath. When your saliva production decreases due to the medication odor-causing bacteria can thrive.
If you are struggling with bad breath or need assistance with other dental health issues Vibrant Square Dental can help you. Our team offers general, restorative, and cosmetic treatments to Vaughn and surrounding communities. If you want to make an appointment please call 905-553-3004.