After removing a tooth, many patients seek ways of restoring their smile. For many years a common approach has been getting bridges or crowns. However, dental implants have become an increasingly popular option among our patients. They are stable, aesthetically pleasing, functional, and serve to strengthen the jawbone. They're appropriate whether you're missing one tooth, several, or an entire arch of teeth. They can even fully restore a smile when both arches are absent.
At Vibrant Square Dental we start the process of installing an implant with a consultation with the doctor. Your health, more than age, is a factor that will determine if you are a good candidate for a dental implant.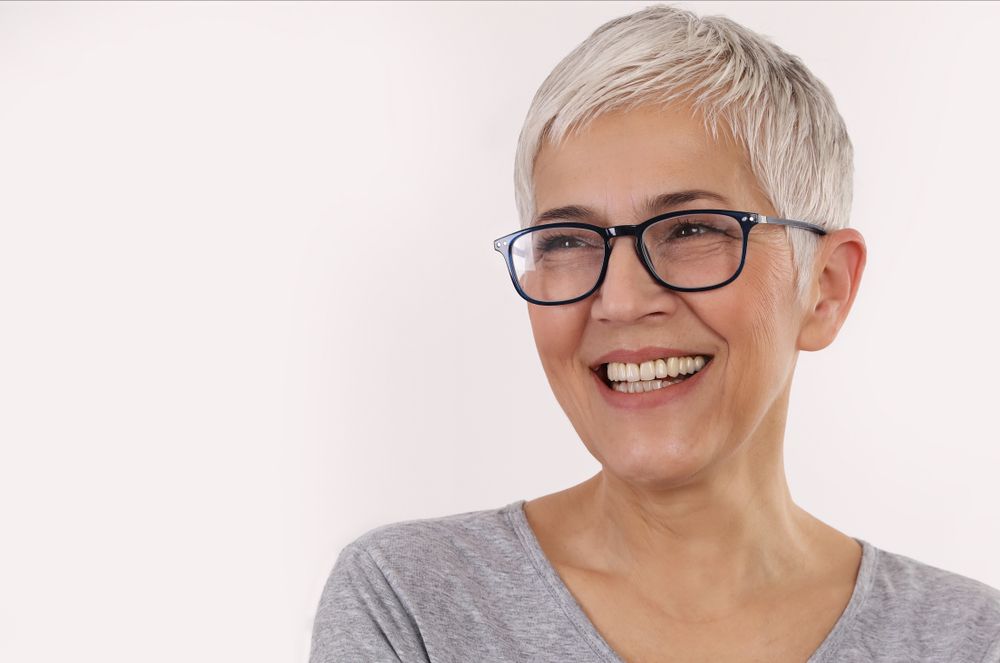 How Vibrant Square Dental Restores Your Smile With Dental Implants
An important underlying benefit of receiving dental implants is the result of the metal used in the mounting points. The screws used to secure your teeth are made of titanium, which can stimulate the regrowth of bone. Throughout this process, osseointegration occurs. This process involves physically fusing the titanium with the bone, making it part of your body. This means that your jaw grows stronger over time due to the presence of the mounting bolts.
The process of osseointegration also means that your mounting screws will remain firmly in place for a lifetime. This makes them a stable and reliable platform for placing prosthetic dental restorations. Their stability makes them look and feel like natural teeth. They only require normal dental hygiene practices to be maintained and, in many cases, will only be removed during your check-ups with our team. These properties are part of what makes them more popular than traditional dentures.
Security – Unlike dentures, you'll never have to worry about your teeth slipping or moving when eating, to talk, etc. Many patients who receive dental implants report no difference in experience between them and natural teeth. Not having to remove them to clean them means there's no concern about their dropping or breaking when you clean them.
Durability – Dental implants are engineered to last for decades. This sets them apart from other restorations with a limited lifespan and may need repeated replacement throughout your life. While the crowns maybe need to be replaced every couple of decades, the screws and mounting points are with you for life.
Oral Health – Proper care of dental implants is no more involved than traditional dental hygiene. Brush your teeth, floss daily, and use mouthwash; your dental implants will last for decades.
These properties have been a driving force behind the popularity of dental implants. They're beautiful, reliable, and easy to care for. Over the long run, they're an affordable solution for restoring teeth damaged by time or decay.
Contact Our Vaughan, Ontario Office To Learn More About Implants
Getting dental implants is a routine procedure performed in an outpatient setting. This means you'll be out of the office on the same day. However, you'll need to undergo anesthesia during their placement. On the date of your dental implant surgery, you'll require a ride home.