Teeth naturally darken with age due to the accumulation of surface stains. These stains can create a duller smile that lacks the luster it needs to shine. Our team at Vibrant Square Dental can provide teeth whitening to help lighten your teeth and give you an additional boost in confidence through our many whitening options.
Many of us feel that our smiles are most striking when our teeth look especially white, but unfortunately, soft drinks, coffee, tea, and tobacco can leave behind ugly stains. To help you restore your gleaming, bright white smile and to give you an added boost of confidence, we offer many options, such as custom whitening kits. Contact us today for more information about these options and to book an appointment for teeth whitening in Vaughan!
Our Treatment Process for Teeth Whitening
Our in-office teeth whitening treatment works by using professional bleaching products. These products are peroxide-based and are capable of altering the tooth color itself. While not all tooth discolorations may react to teeth whitening treatments, our treatments can safely and effectively remove stains over time and give you a brighter, whiter smile.
Under the care of Dr. Maryna Kharkavets, she and her team can provide different bleaching techniques and products, including:
Vital Bleaching: This procedure is done on living teeth and can address stains caused by tobacco, food, and other staining elements.
Non-Vital Bleaching: This approach is used for teeth that are no longer "living." This can be the result of root canals or other medical procedures. Non-Vital Bleaching addresses staining from the inside out.
Custom-Made Mouthguards: When repeated treatments are required to achieve your teeth whitening goal, Dr. Kharkavets may prescribe custom-made mouthguards that contain a whitening agent. These are worn for a portion of each day.
It's important that teeth whitening be performed under the care of our team to help you get the best results. The peroxide solution that is used to clean teeth is effective but has the potential to cause damage to your teeth if misused.
A standard professional whitening treatment is a straightforward process. It begins with a dental exam and cleaning by our expert team. Once your teeth have been prepared, Dr. Kharkavets will apply a protective layer over your gums. This ensures that the whitening agent will only target your teeth.
Throughout the procedure, a special curing light may be used. This curing light stimulates the peroxide solution and enhances its overall effects. The immediate results of a whitening treatment will settle after a few days, leaving you with teeth a couple of shades whiter than when you arrived.
Your teeth may be sensitive following the treatment, so avoiding high-acidity foods and those that are very hot or cold is advisable. This sensitivity will pass within a few hours or a few days.
Frequently Asked Questions
Am I a Candidate for Teeth Whitening?
You may be a candidate for professional teeth whitening if you are experiencing discoloration, but otherwise have healthy teeth and healthy gums. Schedule a consultation with a dentist to find out if tooth whitening could be right for you. Some patients, such as those who are pregnant or sensitive to whitening agents, may not be candidates for professional whitening.
What Should I Expect When I Get My Teeth Whitened?
Teeth whitening consists of a thorough cleaning and polishing of the teeth, with all debris carefully removed. Your dentist will then protect your gums before applying a whitening agent to the surface of your teeth. The product will be activated and left on the teeth for several minutes before being washed off with water. Your results will vary according to the natural shade of your teeth and degree of discoloration, but it is normal for patients to experience a lightening of several shades in a single visit.
What Type of Post-Treatment Care is Required After Having My Teeth Whitened?
It is normal to experience some tooth sensitivity following a professional whitening treatment. You may be instructed to avoid consuming highly pigmented beverages for at least 24 hours to prevent the teeth from becoming stained again. Examples include tea, coffee and wine. Depending on your results and long-term teeth whitening goals, you may also be sent home from your procedure with an at-home whitening kit for later use.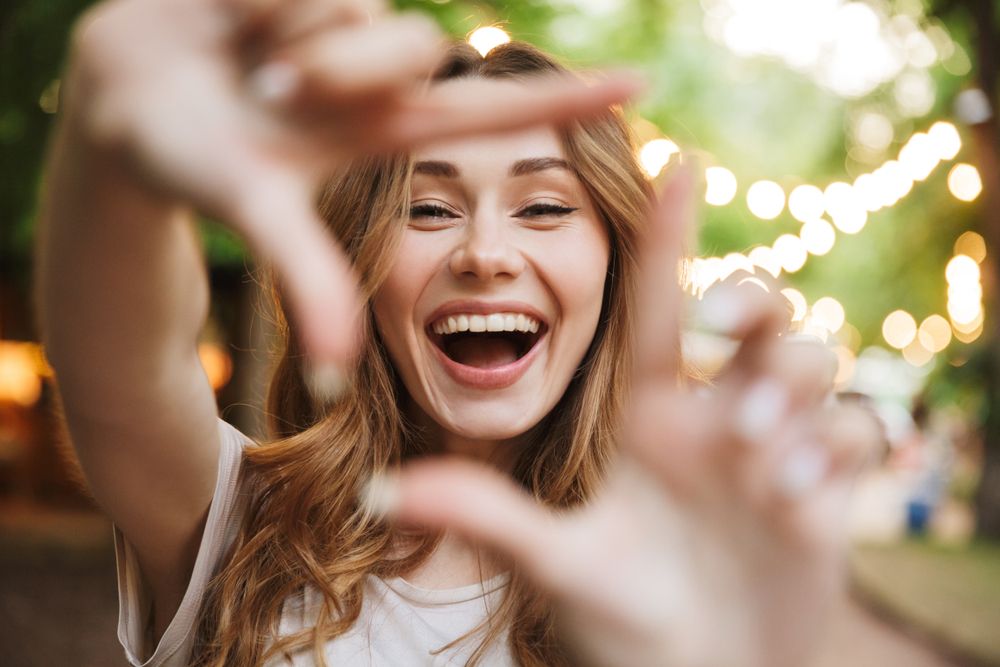 Contact Vibrant Square Dental To Learn More About Teeth Whitening
Schedule a Teeth Whitening Appointment at Vibrant Square Dental today! If you have concerns about dental staining, you can schedule a visit to our Vaughan, Ontario, office for a consultation. Dr. Kharkavets will complete a thorough dental exam and assess your oral health during your visit. This will include asking questions to ensure they understand your lifestyle and oral hygiene habits. Following this assessment, they'll work with you to create a treatment plan to help address concerns you may have with dental staining. Don't let discolored teeth keep you from smiling, reach out to Vibrant Square Dental and schedule an appointment today!