Gums are essential in maintaining your health, yet gum disease is a common issue, causing inflammation in the gums, tissues, and bones surrounding the teeth. At Vibrant Square Dental, our team can provide periodontal treatment, and through our treatment process, we can remove the disease-causing bacteria and help you better manage your periodontal disease. Our Vaughan, Ontario office is dedicated to helping our patient's families prevent gum disease and treat it effectively.
The Warning Signs of Gingivitis and Periodontitis
Gum disease, or periodontal disease, is a bacterial infection of the gums that support your teeth. Gum disease is often caused by the build-up of plaque and tartar when the teeth are not thoroughly cleaned.
When the gums are infected, it occurs in gingivitis and periodontitis. Gingivitis only affects the gums, causing them to inflame and swell. However, when properly treated, it can be reversed with non-surgical gum therapy. During the second stage, periodontitis causes the bacteria to penetrate deeper into the gums, where the membranes and bones support your teeth. Because periodontitis is more destructive, it can lead to tooth loss and severe health problems.
Periodontitis is often considered a silent disease because pain isn't always present, but early warning signs of gum disease can include redness, puffiness, tenderness, and bleeding gums. In its periodontitis stage, the gums can appear to be receding away from the teeth and can cause the teeth to feel loose over time.
Our Treatment Process For Periodontal Disease
Our family practice can provide periodontal treatment through the latest technologies and equipment. Your periodontal treatment will depend on the stage of your infection and the deterioration involved with the gums, teeth, supporting tissues, and bone.
After reviewing your digital X-rays and performing a thorough periodontal exam, Dr. Maryna Kharkavets will answer questions and discuss various options for periodontal treatment, including:
Non-Surgical Gum Therapy: Also called scaling and root planing, non-surgical gum therapy can remove the initial cause of your gum disease by cleaning the root surfaces of plaque, tartar, and bacteria. When performed under local anesthesia, this treatment can help prevent your gum disease from advancing and help heal your gums.
Periodontal Corrective Procedures: For patients with more severe cases of periodontitis, our team can provide periodontal surgery to address deep gingival pockets and eliminate harmful bacteria. Pocket reduction procedures can help prevent further damage to the bone and tooth loss and can even be used to help prepare for bone grafts and encourage better healing.
Periodontal Maintenance: While gum therapy can remove bacteria, gum disease doesn't currently have a cure. Dr. Kharkavets and her team can provide periodontal maintenance to prevent the recurrence of gum disease and help preserve your healthy, natural smile.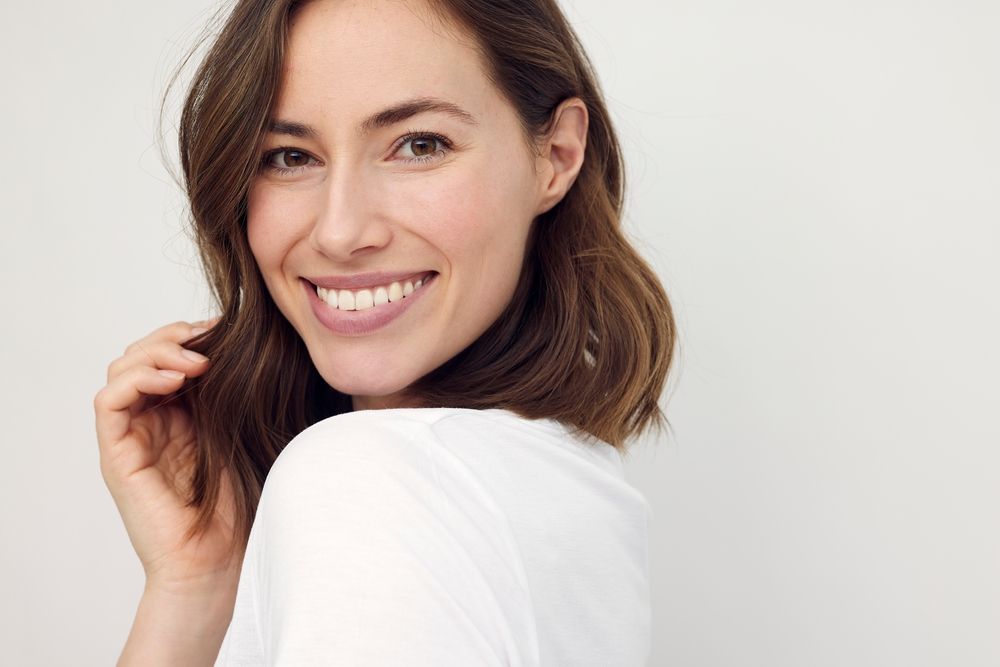 Gum disease can be a lifelong challenge, but our team can provide periodontal treatment and prevent it from returning. Through immediate, appropriate treatment, we can work with your to address the underlying causes of your gum disease and help improve your smile. Make sure to speak with our Vaughan, Ontario office to learn more about our periodontal treatment options, procedure costs, and more by scheduling an appointment today.
Speak With Our Vaughan, Ontario Office to Learn More
Even with an in-depth dental hygiene routine, advanced gum disease won't disappear without help. Professional treatment helps to address the underlying concerns and promotes healing. After receiving treatment for periodontal disease, you may experience some degree of sensitivity in the gums and teeth. This typically passes within a few days of the treatment date. Call us to arrange an exam and consultation today.